VenaSeal™ adhesive
VenaSeal™ is the newest and the most comfortable method for varicose vein treatment. It's the only non-tumescent, non-thermal, non-sclerosant procedure that uses a specific medical adhesive to close the vein. The procedure takes approximately 45 minutes. VenaSeal™ catheter is connected to a dispenser gun which closes the vein with medical adhesive and directs blood to flow through healthy veins. The patient is allowed to leave the clinic right after the procedure.
The procedure doesn't require anaesthesia – only a small needle stick is done to access the vein. Also there is no need to wear compression hosiery after the procedure.
What happens during VenaSeal™ procedure?
Before the procedure the vein needing treatment is marked under ultrasound guidance. To freeze the skin a small injection is used and the vein is cannulated just below the knee. Through the cannula VenaSeal™ catheter is inserted up to required height. The correct position of the probe is checked with ultrasound.
Very small amounts of adhesive are then injected into the vein after every couple of cm and light compression is applied. This takes just a few minutes. The patient should not feel anything during the treatment. Once the vein has been sealed, the catheter is removed.
Getting up after VenaSeal™ procedure
Recovery after VenaSeal™ procedure is the shorterst. The patient can return to usual daily activities on the same day. Running a marathon on the next day is not a problem!
Quick recovery - running a marathon the next day is not a problem!
No skin incisions are made!
No scars - excellent cosmetic results!
Painless procedure - no need for anesthesia!
No need to wear compression hosiery after the procedure!
Less bruising compared to other methods!
Well tolerated even by the elderly patients!
Excellent long term results!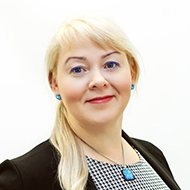 Administrator
Alternatively, you can call us:
+372 619 0022.